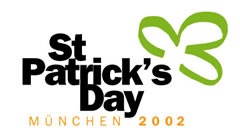 Patricks Day Parade and Events
On Sunday March 17th München Colmcilles took part part in the 7th annual Munich St. Patricks Day Parade. The entire 1.5 km long Leopoldstraße was lined with an estimated 15,000 spectators, enjoying the fabulous weather and the Jolly Green St Patrick himself !! München Colmcilles paraded in the "Traditional" blue and whitejerseys with some plucky souls deciding to brave the 20+ celcius heat in the full team kit including shorts and togs! Some of the scenes from the day are captured below: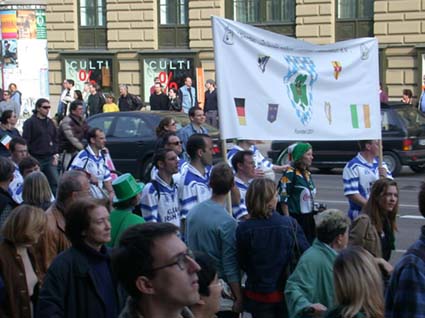 The parade begins at Muenchener Freiheit, making its way
south along Leopoldstrasse towards Odeansplatz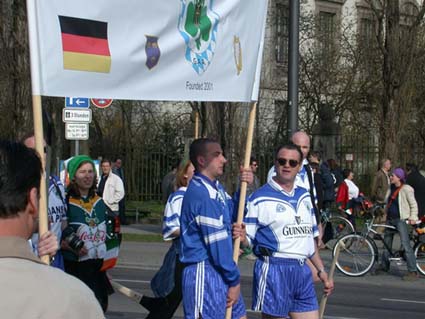 Andrea, John Toal, Francis Buckley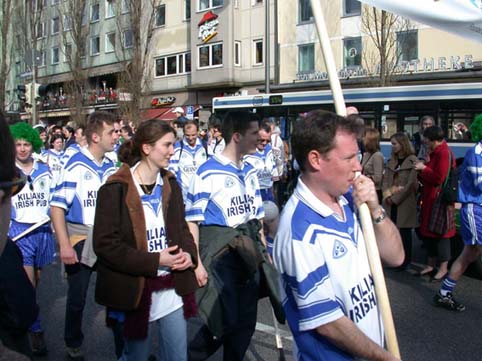 Níall "Bomber" Barrett carries the banner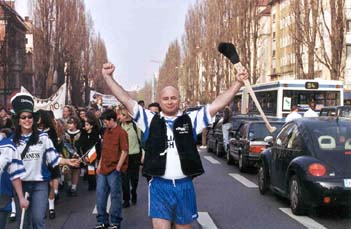 Paudi O' Kelly, parade marshall for the day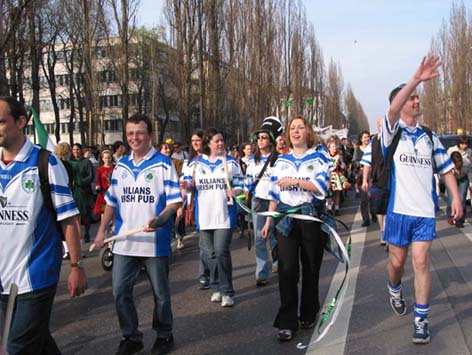 Kel and Jonathan Galavan at the fore, Niall McCorley entertains the crowd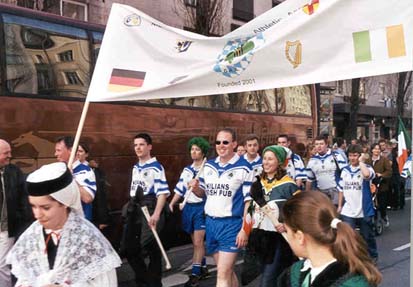 Paul Larkin and Andrea lead the way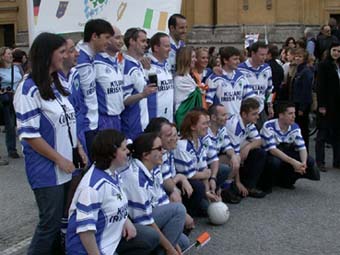 One last picture at Odeansplatz before moving onto Kilians Irish pub.