"I t's a new era

for the Muenchen Colmcilles", announced Mens Football coach Eric McInerney during an interview with munichgaa. "Its a big step forward in stabilising Gaelic Football as an up and coming sport in Munich and indeed the whole of Germany". What was he refering to? - the fact that München Colmcilles GAA e.V. have become officially affiliated with SV (Sports Verein) Gartenstadt-Trudering , an established sporting organistation and sports ground in Munich. McInerney explained that not only does the club now have dressing rooms and shower facilities, but also a suitable playing surface where the full size portable GAA goals can be erected at the clubs leisure. He pointed out how it will give the players the extra edge they need when it comes to the next leg of the European League, because they'll be able to practice their goal and point scoring on 'the real thing'.
McInerney highlighted the importance of the development, and that it is the result of two main factors - 1. the tireless efforts of the Muenchen Colmcilles Committee, and 2. the management at S.V. Gartenstadt who have been so hospitable and helpful. Below is a description of training times and location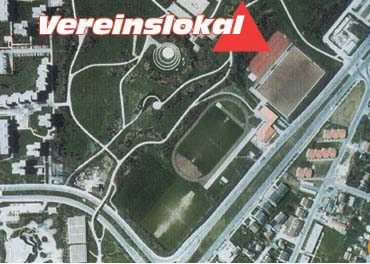 Arial view of new grounds
Training times are as follows:
Mondays - 18.30 to 20.30
Wednesday - 18.30 to 20.30
Saturdays - 13.00 - 15.00


Address:
SV Gartenstadt Trudering
Heinrich-Wieland-Straße 102
81735 München

As stated above, full changing and shower facilities are availible, along with full size GAA goals. Directions : U5 to Michaelibad or Quiddestr.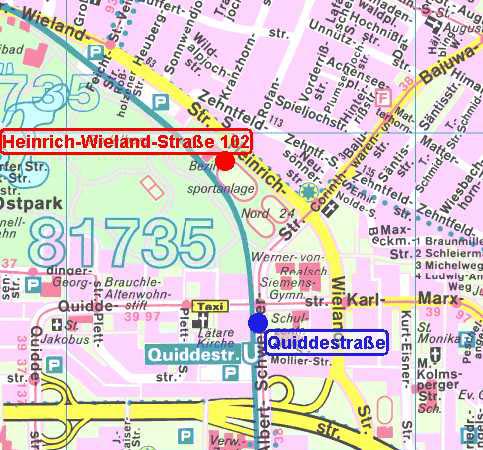 Directions to the grounds